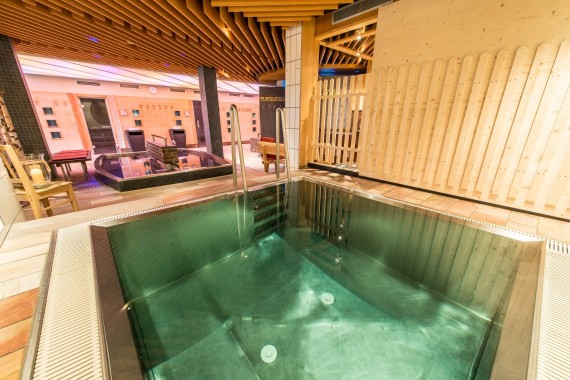 Cron4 sauna and pools closed!
Reopening on September 7!
A little piece of paradise
Our sauna area extends over an area of 3000 m2. A large part of it is in the outdoor area which can be used all year round. Besides many sweating and cooling possibilities in the in- and outdoor areas Cron4 offers an infusion programme ("Aufguss") which varies daily and is rounded off by various snacks. We offer professional advice and instruction to correct sauna bathing and Kneipp therapy, thus guaranteeing an all-round wellness programme.