Cron4 Aufguss Trophy 2016
In 2016 Cron4 is back! We want to give the classic aufguss a new perspective, focussing on well-being and relaxation in the sauna.
Unlike entertaining or flamboyant aufguss competitions of the past, we're going back to the roots, to the true origins of the aufguss: we will award the aufguss master who is able to perform the most professional classic aufguss and to best entertain guests before, during and after the aufguss.
COMPETITION DATES AND TIMES:
Friday, 03 June 2016 from 8:00 to 23:00
Saturday, 04 June 2016 from 8:00 to 23:00
Sunday, 05 June 2016 from 8:00 to 22:00
SCHEDULE: please click here
SAUNA ADMISSION FEES FROM 03 JUNE 2016 TO 05 JUNE 2016
IT IS NOT POSSIBLE TO BOOK TICKETS IN ADVANCE
Entrance prices like on holidays, for the snacks there is an extra charge of 12,00 €
GUESTS ATTENDING AUFGUSSES:
Guests shall be allowed to attend by draw in the sauna courtyard based on the number of attending guests.
OPEN HOTELS (please contact directly)
The use of mobile phones, cameras, video cameras etc. is strictly forbidden on the whole sauna area, No photos or videos while aufgusses are in progress.
THE JURY
Stefan Mayr
President Jury

Ossi Kathrein
doyen of the sauna world

Armin "Banana" Oberrauch
Sauna attendant

Klaus Gasperi
Manager of "Stadttheater Bruneck"

Werner Burchia
Sauna attendant Cron4 since 2006
Fredy Zipperle
Aufguss master

Ramona Avramescu
Blog author SPAner

Dagmar Dantone
Energetic therapist

Claudia Schieder
Ambassador of Bergila
Jasmin Seiwald
Master in economy and controlling

Patrizia Promberger
Promoter Forever
Living Products

Sonia Murari
Longtime sauna visitor

Audience
THE PARTICIPANTS

ITALIY
Riccardo Marzi
Gardathermae Arco

Luca Baggio
Centro Nuoto Rosà

Matteo Garbossa
Centro Nuoto Rosà

Roberto Trentin

Alberto Dissegna
Centro Nuoto Rosà
Christine Rose
Mario Santini
Fabio Bolla
Suadis Sauna
Giuliano Grigolo
Paolo Dell'Omo
Marianna Cognola
AcquaIN Andalo
Claudio Cosentino
Balneum
Renato Cazzolato
Bamboo Spa
Matteo Mincone
Cinzia Tomasello
Francesco Furlan
Centro Nuoto Rosà
Anita Parolin
Centro Nuoto Rosà
Cristian Valente
Centro Nuto Rosà
Andrea Galanti
| | | | | |
| --- | --- | --- | --- | --- |
| Alberto Pasqua | Daniele D'Amato | Gianantonio Cavallin | Amorino Teston | Renato Sonego |
| | | | | |
Marco Manni
Nicola Fabbianelli
Juta Spa
Luca Brighi
Bamboo Spa
Pier Paolo Zoni
Giorgio Spinelli
Michela Mazzaro
Centro Nuoto Rosà
Giovanni Baietta
Centro Benessere Ala
Carla Bisotti
Paride Basso
Sepp Jörg
Acquarena Brixen
Matthias Mauro
Acquarius
Mauro Pelosi
Roberto De Gregorio
Blu Moret Udine
Antonio Falcone
Acquarius
Enrico Tesei
Dolce Vita Hotels
Naturns
Nicola Reghenaz
Asmana Wellness
World Firenze
Francesco Milanese
Acquarius
Tanja Ennemoser
Andreus Sauna
World
Helmuth Haller
Andreus Sauna World
Lydia Tschöll
Andreus Sauna World
Danilo Vanzin
Helmuth Peer
Fiorenzo Ganassin
Centro Nuoto Rosà
Elisa Donà
Luigi Silva
Enrico Ganassin
Centro Nuoto Rosà

AUSTRIA
Tibor Zsebedics
Manfred Gottschling
Naturbad Amstetten
Bernd Gritschacher
Andreas Schobert
Paracelsus Kurhaus
Salzburg

GERMANY
Katharina Otto
Aqualaatzium
Hannover
Christoph Gasser
Sabine Rauh
Therme Erding
Vital GmbH

LATVIA
Julija Grebennikova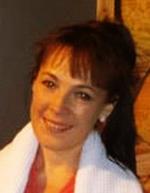 HUNGARY
Fédra Papp
Magyarhertelendi Thermalbad
Rita Fàskerti
Magyarhertelendi Thermalbad

SWITZERLAND
Gian Claudio Mayer
Thermalbad Zurzach
Daniel Schätzle
Thermalbad Zurzach

NETHERLANDS
| | |
| --- | --- |
| Jacqueline Keijzer | Rob Keijzer |
| | |

NORWAY
Svein Erik Pettersen
Farris Bad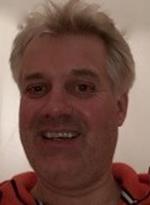 CZECH REPUBLIC
Jakub Krejci
Aquapalace Praha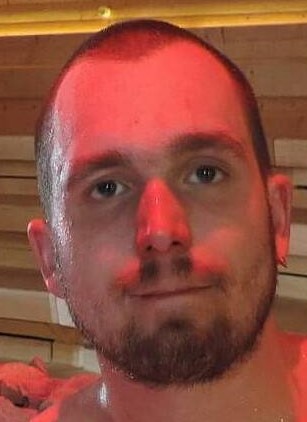 Registranions already closed, not more possible to sign in.
THANKS TO OUR SPONSORS: